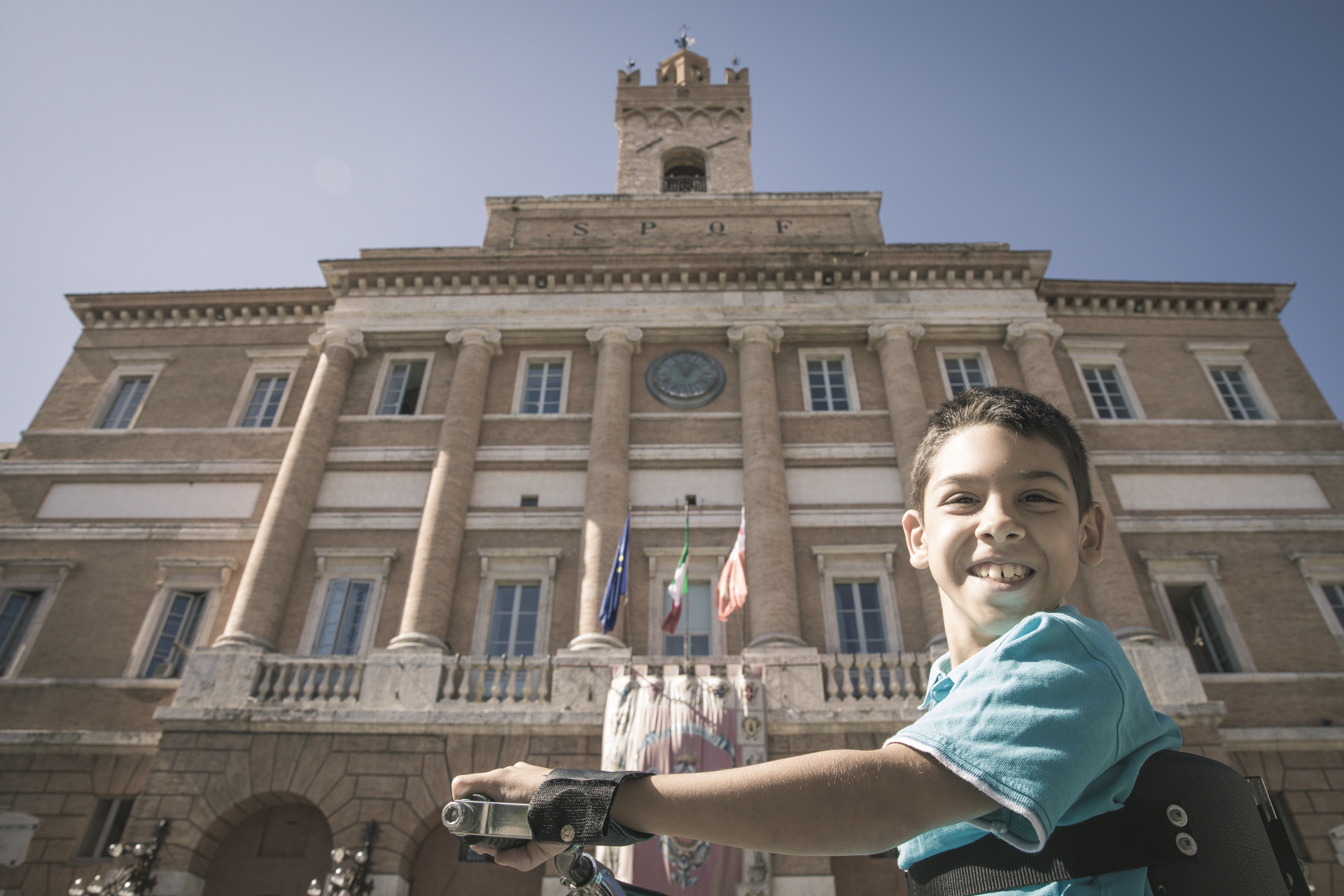 Pietro is an 11-year-old boy affected by spastic quadriparesis since birth. This letter was sent to us by his mom Catia, whom we thank for this contribution.
About assistive devices…

Talking about Pietro's assistive devices is like talking about a relative.
And we're not saying this because it sounds pretty!

For them, we can adapt everything: our home, our car…simply because they are crucial to our son's life and they just make it better.

In fact, they allow him to do things he couldn't do without in daily & social life, i.e. at school, enabling him to reach a good degree of autonomy and inclusion. In particular, with the Grillo he can move, walk and run autonomously.

The Dondolino allows him to do loading exercises on legs while doing a thousand activities (listening to music, watching tv, doing chores), so the standing is not a monotonous thing to suffer passively but a way to do interesting things while keeping a proper posture.

Not to mention his overwhelming passion for bikes!

Who'd have thought that Pietro, who is affected by infantile cerebral palsy and tetraparesis,  would become a superb cyclist?

Triciclo 207 was his greatest satisfaction!
To many it may seem trivial, just another toy to mess around with…not to him. It's about the joy of being independent, the freedom to choose where to go, the possibility to succeed and get involved.

All efforts are repaid by his great satisfaction and motivation.